Know Your Province's Boating Laws
Except for the Northern provinces, boating regulations across the country are consistent. Have proof of competency and follow all Transport Canada rules and regulations in addition to the rules of the waterways you are cruising or navigating.
Proof of Competency
Anyone who operates a pleasure craft must carry Proof of Competency. This means that you have a basic knowledge of boating regulations and equipment and that this knowledge will help you operate a pleasure craft safely.
Proof of Competency might include:
• A Pleasure Craft Operator Card 
• Proof that you passed a boating safety in Canada before April 1, 1999
• A certificate approved by the Department of Transport. Click here for a list of certificates:  https://tc.canada.ca/en/marine-transportation/marine-safety/list-certificates-competency-training-certificates-other-equivalencies-accepted-proof-competency-when-operating-pleasure-craft
• A completed safety checklist for a rented boat – good only while the boat is rented
Pleasure Craft Operator Card (PCOC)
The Pleasure Craft Operator Card (PCOC) is the most common way of showing proof of competency. You can obtain a card by taking a boating safety class (online or in person) from an approved course provider such as Canada Boat Safety.
Obtaining a Pleasure Craft Operator Card (PCOC) is a three-step process:
1. Take an online boating course
2. Pass a multiple-choice test with a 75% grade
3. Print your temporary card (a permanent card will be sent in the mail)
Visit https://canadaboatsafety.com/ for more information.
Age and Operation of Pleasure Craft
Except for the Northwest Territories and Nunavut, you must be at least 16 years of age to operate a pleasure craft without horsepower limits.
• Persons under 12 years of age who are not directly supervised by a person 16 years of age or older may only operate a pleasure craft propelled by a motor of no more than ten hp (7.5 kW).
• Persons at least 12 years of age but under 16 years of age who are not directly supervised by a person 16 years of age or older may only operate a pleasure craft propelled by a motor of no more than 40 hp (30 kW).
You must be 16 years of age or older to operate a personal watercraft (PWC) without supervision.
Boating in the Southern Provinces
Canada's different provinces offer unique boating experiences:
Alberta
The combination of sunny weather and over 16,000 square kilometres of lakes, rivers, and streams make Alberta a premier boating destination.
Here are the top destinations in Alberta:
• Lake Newell
• Buffalo Lake – 2 hours southeast of Edmonton
• Ghost Lake – west of Calgary
• Lake Minnewanka – in Banff National Park
• Sylvan Lake
• Lake Louise – power-boating is not permitted on this lake
• Athabasca River
• Lesser Slave Lake
British Columbia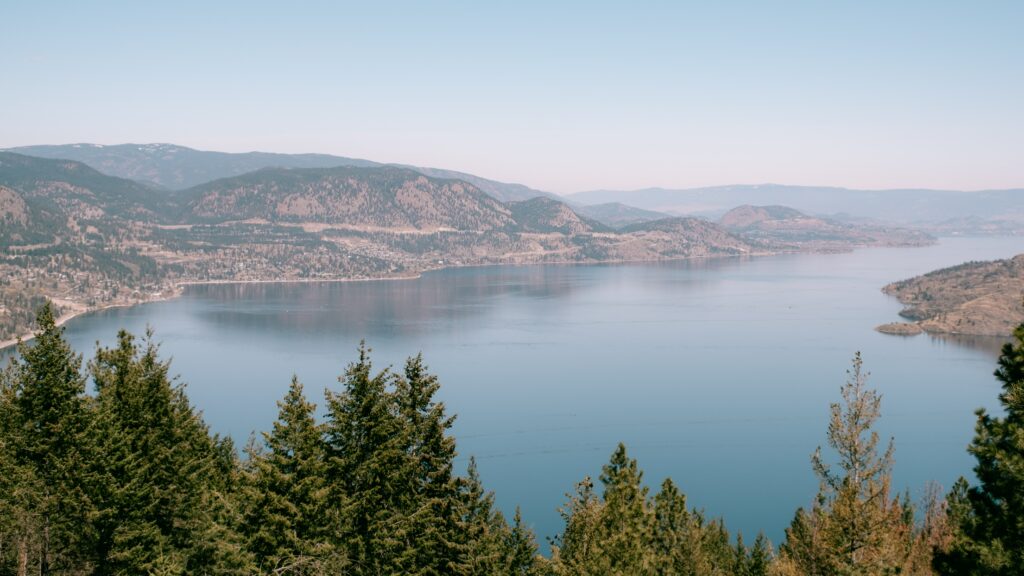 Located on the west coast of Canada, British Columbia boating can involve sailing around Vancouver Island and into the vast Pacific Ocean.
Popular Inland waterways in British Columbia are:
• Ruby Lake
• Sakinaw Lake
• Shawnigan Lake – On Vancouver Island
• Kalamalka Lake
• Christina Lake
• Mara Lake
• Okanagan Lake
• Atlin Lake
• Boating on the Pacific 
Canadian waters extend 12 miles from shore, and then you are sailing in international waters. You'll need to consult your maritime charts and maps to determine where you are in the water and whose laws you must obey.
Here are the three waters of the high seas:
Territorial Waters: Up 12 miles from the country's shore, that country's rules apply.
Contiguous Zone Waters: The nation's laws can apply up to 24 miles from the coast of a country.
International Waters: More than 24 miles offshore is called the high seas and international waters. The laws of the country where your boat is registered and the flag you fly dictates the rules you must follow
Unless you cross into the waters of another country off the coast, you must follow all Canadian laws.
Manitoba
Manitoba has over 100,000 lakes plus countless rivers and streams.
The biggest is Lake Winnipeg, number ten on the list of large freshwater lakes worldwide. It is over 24,500 square kilometres. It's a relatively shallow lake with an average depth of 39 feet. The lake is 416 km from north to south and has sandy beaches, limestone cliffs, and bat caves along the shore.  
Other popular boating spots in Manitoba are:
• Cedar Lake
• Lake Winnipegosis
• Lake Manitoba
• West Hawk Lake
• Hudson Bay
New Brunswick
New Brunswick offers gorgeous sailing on coastal waters with vast waters, rivers, lakes, and bays. New Brunswick is a boater's paradise.
The Bay of Fundy is located between New Brunswick and Nova Scotia. Whales have been seen feeding at the mouth and into the bay. Several wildlife and wilderness areas are incredible for bird-watching. The tidal range of the bay is about 16 metres, so pay attention to the high and low tides.
Other boating destinations include:
• The Saint John River
• Grand Manan Island
• Gagetown
• Reversing Falls – near the mouth of the St John River as it dumps into the Bay of Fundy
• Miramichi River
• The Grand Lake
Nova Scotia
On the other side of the Bay of Fundy, you'll find the province of Nova Scotia. While connected by land to New Brunswick, the rest of Nova Scotia is surrounded by water. One can cruise the Northumberland Strait by Prince Edward Island, head north to the Gulf of St Lawrence, or set out east into the Atlantic Ocean. Inland, there are over 1,000 other lakes in the province, including:
• Dollar Lake
• St. Margaret's Bay
• Sydney River
• Bras d'Or Lake – one of the largest saltwater lakes in the world
• Lake Banook
• Lake Ainslie
Be sure to follow the rules and regulations of international waters should you plan on heading to the high seas.
Ontario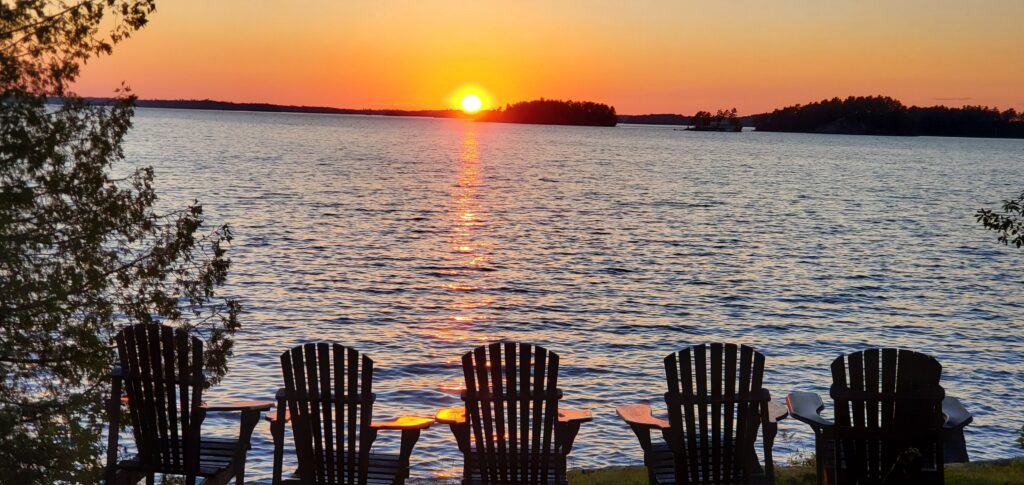 Ontario has over 400,000 lakes, rivers, and streams, including:
• Muskoka
• The 30,000 islands of the Georgian Bay
• Trent-Severn Waterway, where you can traverse through locks
• Rideau canal
• The St. Lawrence River
• Ottawa River
• Lake Nipissing
• The Great Lakes
Each of these waterways has its own unique boating experience. As always, pay attention to posted signs and buoys, do your homework, and be aware of your surroundings.
Boating Near the US Border
When boating on the southern border of Ontario, it's important to be aware of the rules concerning border crossings and the waterways in both the United States and Canada.
The boundaries are not marked in the middle of waterways, so be prepared if you cross into US waters.
If you intend to anchor or tie up in the United States, you must report your arrival to the CBP (US Customs and Border Protection) before you touch land.
Even if you are cruising the waterways between Canada and the United States, the border patrol may request inspection and boarding of your vessel.
Whether you intend on docking on the US side of the border or not, have these items available:
• Boat licence number (or Registration)
• Boat name
• Boat length
For each person on board
• Name, date of birth
• Passport, NEXUS, FAST card, EDL/EIC, or Secure Certificate of Indian status
• Dinghy licence and papers
• (other documentation required, i.e., pets)
• Value of declarable merchandise
• US marina at which you arrived or will arrive
Saskatchewan
Saskatchewan has over 100,000 lakes and rivers for boating, sailing, or water sports.
Some of the top boating spots are:
• Lake Athabaska – this northern lake is on the border of Saskatchewan and Alberta
• Lac La Ronge – in the middle of the province
• Meadow Lake
• North Saskatchewan River
• Tobin Lake
• Last Mountain Lake
• Diefenbaker Lake
• Churchill River – where you can see the Nistowiak Falls
• Kipabiskau Regional Park
Ready to Enjoy the Waters of Canada?
No matter where you decide to boat in Canada, you must obtain and carry Proof of Competency. A pleasure craft operator card is easy to obtain; without it, you face fines and penalties.
Boating is a perfect way to enjoy Canadian summers.   Visit https://canadaboatsafety.com/ for more information.