Do You Need A Boating License To Rent A Boat or Jet Ski in Canada?
A question we often get: Do I need a Boating License to rent a boat / PWC in Canada?
The answer is: No, you do not need a boating license to rent a boat or jet ski in Canada.
– You are however required to sign a Transport Canada Rental Boat Safety Checklist.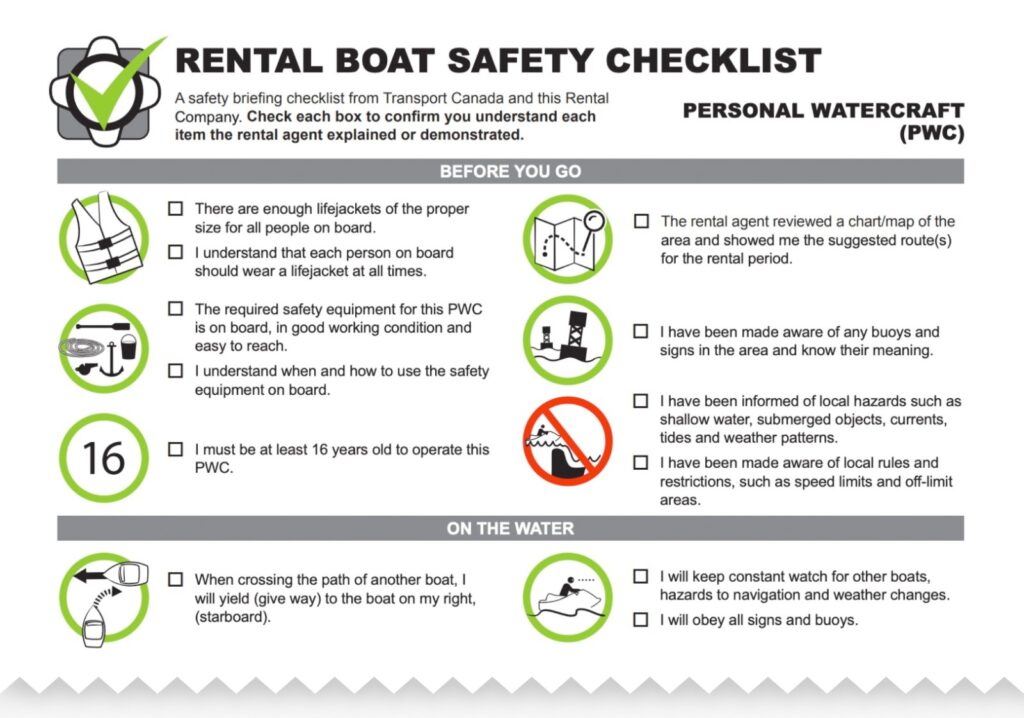 When it comes to renting a boat in Canada, the requirements can depend on the rental company. Some boat rental companies may require you to provide evidence of boating education, such as a Pleasure Craft Operator Card (PCOC), especially if you're renting a motorized boat. This is to ensure that you have a good understanding of boating safety rules and regulations. Other operators may ask you to fill out a Rental Boat Safety Checklist which is a Transport Canada drafted document. This can be done via printed paper or on a digital waiver platform.
Additionally, some rental companies may have a minimum age restriction for how old you have to be to rent a boat, this can be influence by both the owners and their insurance company. Furthermore, different age restrictions are placed on renting a Jet Ski, as you must be at least 16 years old to drive a Jet Ski in Canada.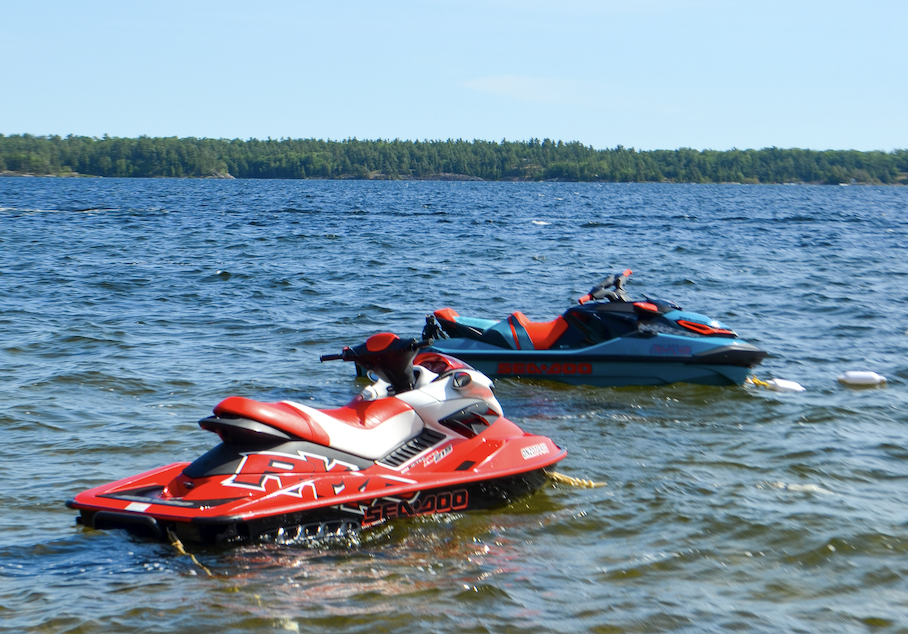 Before renting a boat, it's a good call to check with the rental company about their specific requirements. If you're planning to spend a lot of time on the water, acquiring a Pleasure Craft Operator Card can be a valuable investment, as it not only helps you comply with regulations but also equips you with essential knowledge to ensure a safe and enjoyable boating experience.
Happy and Safe Boating!