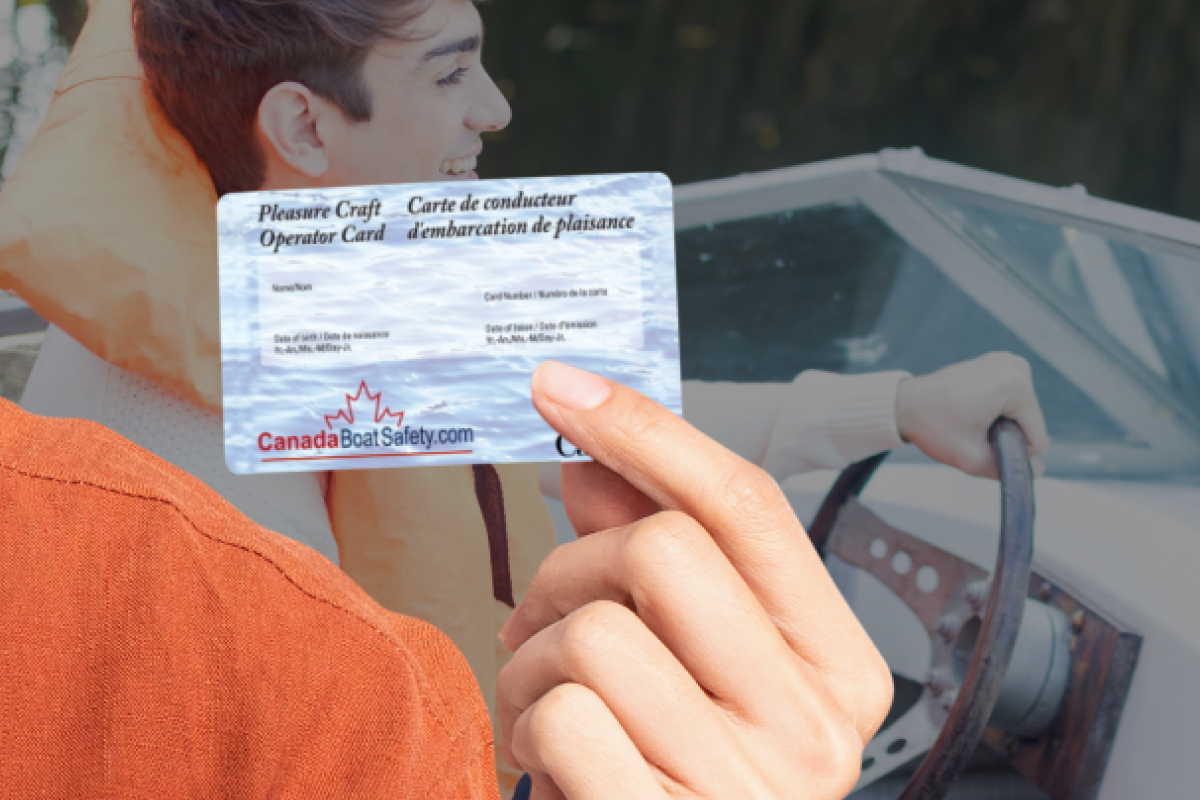 Pleasure Craft Operator Card course
In order to legally operate a motorized pleasure craft in Canada, you must be able to provide proof of competency. Unless you have completed a boating safety course in Canada prior to April 1, 1999, obtained a specified marine safety certificate issued to professional mariners.
The Wake Boat Course
Everything there is to know about Tow Boats and how to effectively operate and maneuver them to be the safest most experienced boat driver on the water.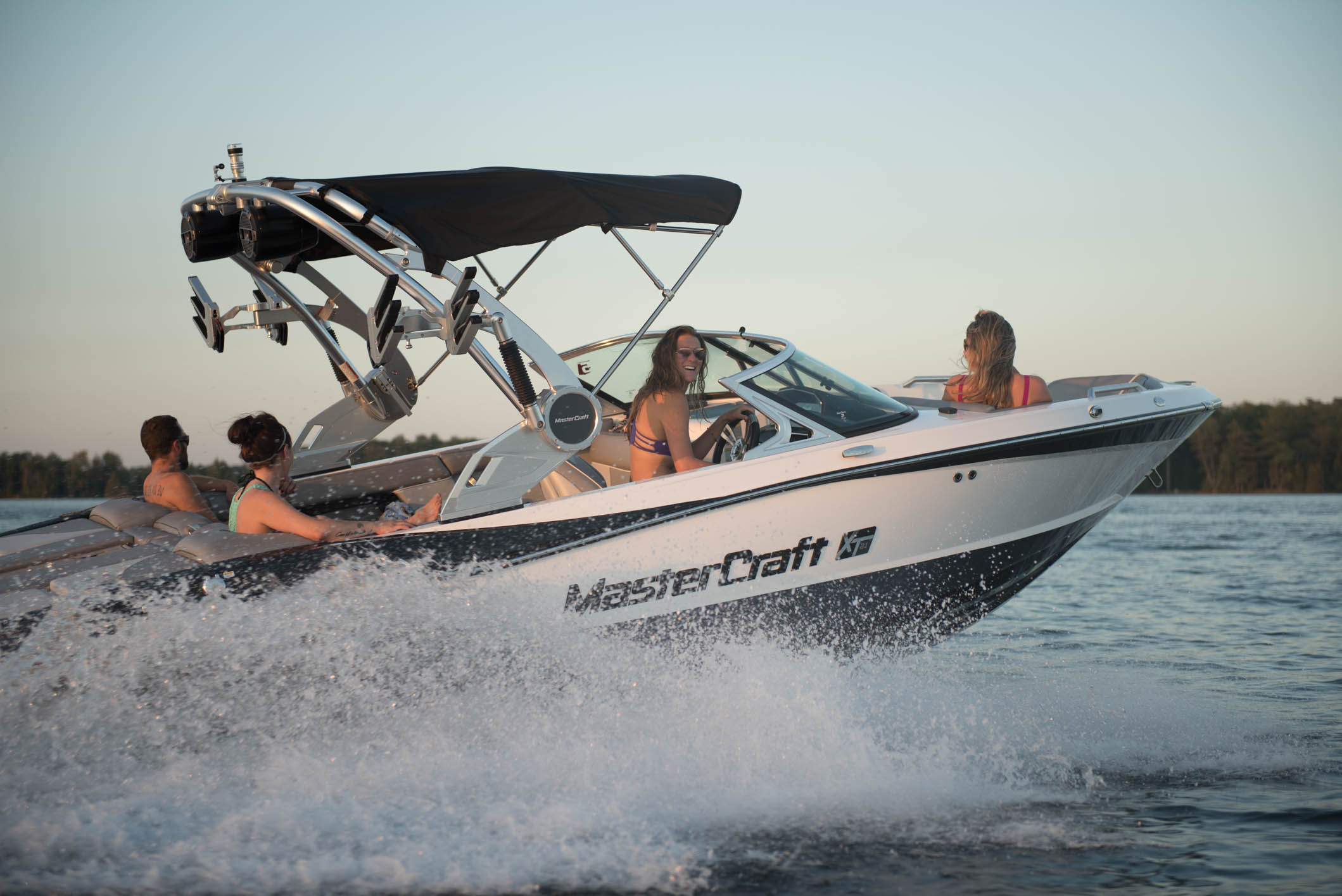 Frequently Asked Questions

Boat operators must be able to prove competency in the operation of a boat. Acceptable forms of competency are:

Pleasure Craft Operator Card (PCOC)
Boat Rental Safety Checklist completed in the name of the renter (operator)
Proof of completion of a boat operator safety course successfully completed prior to 1999
Certain specified marine certificates
Commonly referred to as a boating license, a Pleasure Craft Operator Card is not a license at all. It is a plasticized card similar in size to a credit card that is issued from a Transport Canada accredited course provider.
Everyone who operates an engine-powered boat (also known as a vessel or pleasure craft) of any size must have a Pleasure Craft Operator Card (or acceptable alternate form of proof of competency) in their possession.
A completed Boat Rental Safety Check List in the name of the operator or another recognized boat safety course certificate that was issued prior to April 1, 1999 are acceptable proof of competency.
Many boat rental agencies request or prefer renters to possess a Pleasure Craft Operator Card as proof of competency; however, they may also complete and review with the renter a Boat Rental Safety Checklist, which the operator must carry for the duration of the rental period.
You cannot operate a boat that is powered by an engine unless you are in possession of proof of operator competency.
There are several ways to attain a Pleasure Craft Operator Card (PCOC). You must pass a Transport Canada Boating Safety Test in order to receive a PCOC. This can only be done through a Transport Canada accredited course provider. Once you feel ready to take the Transport Canada Boating Safety Test, contact an accredited course provider. In order to prepare for the Transport Canada Boating Safety Test you must be familiar with a series of established knowledge statements. You can attend a study course from an accredited course provider, self-study and challenge the Transport Canada Boating Safety Test. The simplest method is to enroll in a CanadaBoatSafety.com online course and take the Transport Canada Boating Safety Test from the comfort of your home or office.
The fastest means is by taking this online course. The course chapters and modules are timed to provide minimum time to review and gain an understanding of all required knowledge statements. The minimum time to complete the online course and chapter quizzes is 3-hours.

After completion of the course and quizzes, access will be granted to the Transport Canada Boating Safety Test. Once you pass, you will be able to print a temporary PCOC immediately from your computer.

You may use the temporary license card until you receive your permanent boating card in the mail in a few weeks.
Once you get your PCOC, it is good for life. There are no renewal fees or expiry dates, and it is not graduated by age.
It is highly recommended that you purchase additional cards in case one gets lost or damaged. If you lose your card you can contact CanadaBoatSafety.com and purchase replacements. If you forget who provided your card, Transport Canada will have your information on record for replacement information.
This process can be completed entirely on your own. There is no need to find a supervisor or course proctor for the online process.
The online test process must be accessed through an accredited course provider such as CanadaBoatSafety.com. CanadaBoatSafety.com's accredited course is delivered through our CanadaBoatSafety.com website.

Once the online study program has been successfully completed, you will be provided with access to the Transport Canada Boating Safety Test site. You must attain a minimum of 75% correct answers to the 50 test questions.

If unsuccessful, you can attempt the test again 24 hours later at no additional charge. If you are unsuccessful a second time, you will be required to repeat the online study course and quizzes again at no additional charge.

You may also challenge the test in person at several Manitoba locations. Check the website, send an email or call CanadaBoatSafety.com for information or to attend one of the classroom study courses.
CanadaBoatSafety.com uses the most up-to-date security practices. Your credit card information is encrypted and secure. Personal information is kept under the strictest confidentiality policy and only shared with Transport Canada database for PCOC purposes. Your personal information or email address will not be sold or shared with anyone, ever.
CanadaBoatSafety.com is a 100% Canadian company employing Canadians and investing in Canada. We operate out of Ontario and are dedicated to an online educational experience that is convenient, safe and affordable.
Your paid registration is valid for one full year. You can take the course in segments and return at your convenience.
Please email us your issue or concern and we will review on a customer-by-customer basis.